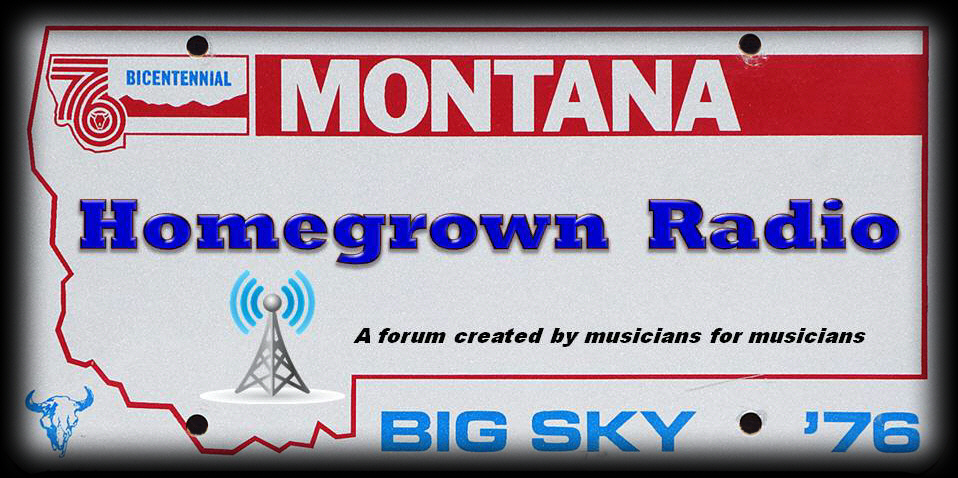 Montana Homegrown Radio is a weekly, independent, showcase, internet radio show for Montana musicians.
It is formatted much like a live broadcast radio show including interviews, live music and discussion.
Even though we are not governed by the FCC, we maintain a high level of professionalism and integrity. Although it is a
open " free speech" forum, we try to discourage profanity and will not tolerate any references that could be
construed as racist, sexist, hatred or any content that could be offensive to our listeners. Montana Homegrown Radio
is solely about the promotion of the artist and their art forms.
We currently produce a weekly 30 minute
podcast showcasing a different artist each week.
Our long term goal is to become a live streaming full blown
internet radio station through sponsorship and donations.
We hope to eventually have a nation wide listener base.
We encourage any musician that has a story to tell and a song to sing to be a guest on our show and share their craft.